In between Parent Conferences, Minimum Days and a MAJOR GIVEAWAY, I've actually been doing a little bit of teaching. I know – it was a surprise to me, too. Today, we started some new centers (remember I am squeezing in Centers two days a week which is not ideal but I am sleeping better at night) and one of the most popular ones was POST OFFICE. Who doesn't love to get mail? (I like actual mail with cards and envelopes from people I know. I do not like junk and ads and bills. Obviously.) My post office center looks like this:
The kids get to write to each other on special stationery (I have 4 choices) or they can even write to kids from other classes. They put the notes in the mailbox and, when I remember, I deliver the mail to the appropriate cubby or class. Some kids like to write to their kindergarten teachers and tell them how much they miss them. (I frown upon that but I do encourage them to write to me and I hang a HUGE word bank with ideas right next to the center. Examples include beautiful, smart, adorable, funny, pretty, amazing, You, Are, The, Best, First, Grade, Teacher, Ever!, etc.) Letter writing is not a "standard" in first grade but our second grade teachers seem to appreciate the frontloading (big word!) that we do with this center.
I suggest READING the notes before delivering them. Some first graders think they can tell others that they LOVE them and want to be their boyfriend or girlfriend (gasp!) and others think they can tell their friends that they are stoopid, dum, and uglee. And still, even others think they can tell me that I am SHORT. In all of these instances, the culprits SIGNED THEIR NAMES because I taught them how to do that and so they did that and they incriminated themselves. CSI – FIRST GRADE.
Later this week (maybe tomorrow but maybe not) I will go into Part 2 of Post Office. I "extend" this center later in the year. You must be on pins and needles now.
Click on the rocket stationery above to get all of the stationery. (PS I had to trick my Mac with the margins. It looks like you need legal sized paper but you don't. You just have to be smarter than a Mac.)
If you haven't entered the MAJOR GIVEAWAY, you should do that now. I am on the Eberhart's Explorers/First Grade Blue Skies team and we have linked up to give you some free money and products. Leave me a comment about the post office center or even one of your own experiences with your local post office and then go enter the giveaway now!! 🙂 Click below!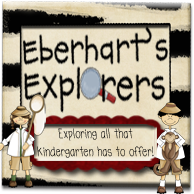 "/>